Training Centers
Structured Courses

Operation
Programming
Maintenance

Class room explanations followed by hands-on-training.
Over two thousands engineers from the user industry trained so far.
Schedule of Course (From April'19 to September'19)
Program
Program Code
Date
Lathe Programming and operations Beginner level
CNCL – op Fanuc Oi
01st to 03rd Apr
01st to 03rd Jul
05th to 07th Aug
Lathe Programming and operations Programmer level
CNCL – ps Fanuc Oi
04th to 6th Apr
03rd to 05th Jun
04th to 06th Jul
08th to 10th Aug
Machining centre Programming and operations for beginners level
VMC – op Fanuc Oi
06th to 08th May
15th to 17th Jul
09th to 11th Sep
Machining centre Programming and operations for programmer level
VMC – ps Fanuc Oi
09th to 11thMay
17th to 19th Jun
18th to 20th Jul
12th to 14th Sep
CNC Lathe & VMC Programming and Operation(Siemens)
CNC-p Siemens 828D
24th to 26th Jun (Lathe)
23rd to 25th Sep (VMC)
Machine miantenance (TC)
M/C – t Fanuc Oi
08th to 10th Apr
06th to 08th Jun
12th to 14th Aug
Machine Maintenance (VMC)
M/C – m Fanuc Oi
13th to 15th May
20th to 22nd Jun
16th to 18th Sep
CNC Lathe/Machining Center Programming & Machine Operation (CNCL-p / VMC-p)
Basics of Machine and Tool selection
Machine operation, Basic Programming functions and Exercises
Concepts of Offsets,Programming practice and exercises
Advanced programming (Canned cycles) and exercises
Practical Demonstration and exercises, Closing Session
On completion of this course the participants will be familiar with the Programming Principles and Machine operating procedures
CNC Lathe/Machining Center Maintenance (CNCL-m/c m)
Machine construction, Specifications and Operating procedures
Pneumatic and Hydraulic systems
Feed systems, Tool changer and Spindle maintenance
General Trouble-shooting procedures and Maintenance of accessories
CNC System and Drives Trouble shooting, Electrical systems and understanding electrical Circuit diagrams
Alarms and Messages – Interpretation and Trouble shooting, Preventive Maintenance – Overview
This program will familiarize the participants with Machine elements and subsystems. They will also be exposed to trouble shooting methods and preventive maintenance procedures.
Our Product Ranges
Milling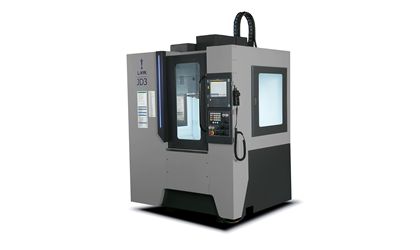 Turning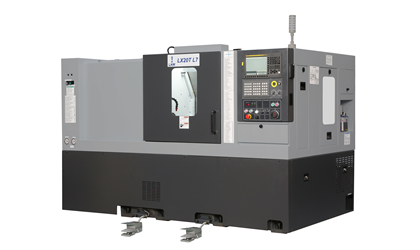 Turnmill